Hola goticos del mundo, estamos felices porque hoy
les traemos la primera discografia en el blog.
The Birthday Massacre(La Massacre del Cumpleaños)

es un proyecto new wave que comenzó en los noventas en

Canadá. Los integrantes crean atmósferas oscuras, tensas

y melancólicas inspirados por memorias, la fantasía y el terror.

Hacen énfasis en la niñez, época a la que, según ellos, se

han apegado y a la que todos desean volver en algún momento.

Esto se refleja en su inspiración por historias como Alicia en

el País de las Maravillas o La Historia sin Fin. Los shows

tienden a ser intensos y shockeantes por la presencia

estética de la banda, la cual, con un carácter fetichista,

pasa de ropa ensangrentada a disfraces de niños.

La banda comenzó, originalmente, bajo el nombre

de Imagica en el 2000, tocando en el under canadiense de

London, Ontario. Luego, por problemas con otra banda,

cambiaron su nombre a The Birthday Massacre y se

mudaron a Toronto, Ontario en 2001, dónde comenzaron

con las grabaciones
.
Su primer albúm es lanzado el 2002. Nothing an Nowhere
es lanzado independientemente. Posteriormente lo


reeditarían en el 2004 junto al lanzamiento de su EP Violet.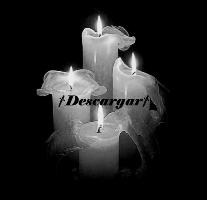 Violet
es grabado con la ayuda de "RepoRecords"

un sello Alemán que relanzó el EP Violet en forma

de albúm además de relanzar su primer album

Nothing and Nowhere. El 2005 Violet es

relanzado por Metrópolis Records sello con el que

llegan hasta EE.UU. y el Reino Unido
.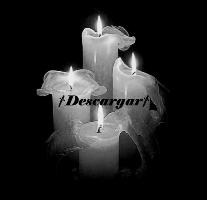 Su tercer album es lanzado en el 2007, primero en

EEUU y luego en Europa y el Reino Unido
.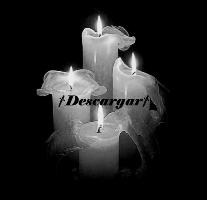 En Mayo del 2008 sale a la luz Looking Glass,


su último EP que dará paso a una gira por toda


Europa y EEUU.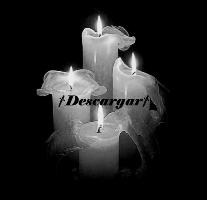 Tracklist Nothing and Nowhere

01- happy birthday

02- horror show

03- over

04- queen of hearts

05- remember me

06- to die for

07- video kid

08- imagica



Tracklist Violet

1. Prologue

2. Lover's End

3. Happy Birthday

4. Horror Show

5. Violet

6. Red

7. Play Dead

8. Blue

9. Video Kid

10. The Dream

11. Black

12. Holiday

13. Nevermind



Tracklist Walking With Strangers

01. Kill The Lights

02. Goodnight

03. Falling Down

04. Unfamiliar

05. Red Stars

06. Looking Glass

07. Science

08. Remember Me

09. To Die For

10. Walking With Strangers

11. Weekend

12. Movie





Tracklist Looking Glass EP

01. Looking Glass

02. Falling Down (Crawling Pulse Mix by theSTART)

03. Shiver

04. Red Stars (Lukewarm Lover Mix by Il Attire)

05. Nowhere (Instrumental)

06. Red Stars (Space Lab Mix by Dean Garcia)

07. Weekend (NYC77 Mix by Dave Ogilvie/Matthew Moldowan)

08. I Think We're Alone Now