Tanto 'The Wicked Symphony' y 'Angel of Babylon' destilan calidad, elegancia y grandeza. Temas épicos, grandilcuentes, gancheros, intrincados, pero sobre todo, con una energía abismal, es lo que Sammet compuso aquí para el lucimiento de él mismo y del resto de los vocalistas invitados. Curiosamente, su trabajo con Edguy no es tan bueno como puede esperarse.
El primero, 'The Wicked…', comienza con una canción épica irresistible interpretada por Jorn Lande (quien más predominio tiene en ambos discos) junto a Russell Allen (Symphony X). Otro de los hallazgos, un tema bien a lo Judas como "Scales Of Justice", cantado claro por Ripper Owens, un experto en la materia. Michael Kiske destila power en "Wastelands", mientras que André Matos es el signo de la elegancia en "Blizzard On A Broken Mirror".
¿Más perlas? La majestuosa mid tempo "Runaway Train", con un trío conformado por Bob Catley, Lande y Kiske. "Forever Is A Long Time", de nuevo Lande en una faceta bien rockera y clásica. ¿O existe un mejor tema que el single "Dying for an Angel"? Tal vez no. Russell Allen le pone su voz melódica al poderoso "States Of Matter", y nos vamos para el otro…
El doble CD de Avantasia ya está listo, "The Wicked Symphony" y "Angel Of Babylon"
cuenta con el más granado elenco de colaboradores que haya juntado nunca Tobias Sammet,
Invitados:
Klaus Meine (SCORPIONS)
Tim "Ripper" Owens (JUDAS PRIEST, YNGWIE MALMSTEEN, ICED EARTH)
Eric Singer (KISS, ALICE COOPER)
Michael Kiske (HELLOWEEN)
Jorn Lande (MASTERPLAN, ARK, MILLENIUM)
Bob Catley (MAGNUM)
Sascha Paeth
Felix Bohnke (EDGUY)
Alex Holzwarth (RHAPSODY, SIEGES EVEN)
Russell Allen (SYMPHONY X)

Jens Johansson (STRATOVARIUS, DIO, YNGWIE MALMSTEEN)
André Matos (ANGRA, SHAAMAN, VIPER)
Bruce Kulick (KISS, GRAND FUNK RAILROAD)
Cloudy Yang
Oliver Hartmann (AT VANCE, HARTMANN)
Jon Oliva (JON OLIVA'S PAIN, TRANS-SIBERIAN ORCHESTRA, SAVATAGE)
Artista: Avantasia
Disco: The Wicked Symphony
Género: Power metal
País: Alemania
Año: 2010
PARTE 1: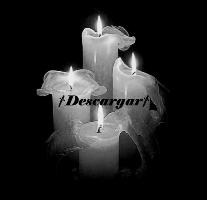 PARTE 2: