Hola bloggeros melomanos del mundo, hoy traigo tanto material que no se por donde comenzar.
Alguno escucha musica instrumental? ya sea para relajarse, estudiar, por aprecio etc etc.
notaran que la mayoria d ela musica instrumental es tranquila, enfocada en la meditacion o armonia, bueno el material de hoy es nadamas ni nada menos que METAL INSTRUMENTAL
asi es solo musica metalera, para deleite d elos que requieren algo mas potente o su espacio d etranquilidad lo encuentran en las guitarras, riff, solos , bateria etc etc.
Cynthia es una guitarrista/bajista/pianista polaca de 36 años con actitud metalera 100%. La mujer tambien canta, pero su mejor material es cuando solo se dedica a hacer musica, incluso a hecho musica para videojuegos y peliculas pornograficas.
Cynthia produjo y participó de por lo menos 50 álbumes hasta los días de hoy, entre dimos, EPs y compilaciones, desde 1989. Sus títulos de músicas polémicos, y nada comunes, a transformaron en un ícono de la rebeldía los años 90. Algunos títulos producidos causaron impacto en la prensa de todo el mundo, de entre ellas "
Get Drunk and Be Somebody
" (
Quede Borracho Y Sea Alguien)
, "
Babies Are Food
"
(Bebés Son Comida)
, "
Gatorade with LSD
"
(Gatorade Con LSD)
, de entre otras. Se dice tambien que tiene un desorden mental pero bueno eso no impide que sepa tocar mas de 6 instrumentos , y que pele por la no censura, en algunos de sus videos aparecen escenas lesbicas, de gore, de operaciones quirurgicas entre otros.
Grupo: Cynthia Witthoft
Disco: Blood Blood Blood
Genero: Metal Instrumental
Pais: polonia
Año: 1995
track list
01 - Happy Xenophobe
02 - Wehrmacht Attack
03 - Eve's Apple
04 - Heart Attack
05 - Phallus In the Wind
06 - Short Kicks Major Ass
07 - Amputations of War
08 - Triumph and Fame
09 - Fingers Into My Eyes
10 - Powerful Antonyms
11 - Enjoy Going to the Gynecologist
12 - I Wanna Watch the End of the Humanity
13 - Unusual People Like Me
14 - Blood Blood Blood
15 - Arterial Hypertension
16 - Here We Are Waiting for You
17 - Contains Information About You
18 - Metal Catches Skin
19 - Stulejka
20 - Darkness, Sadness and Tragedy
21 - Sweet Brothel Bitches
22 - My Hard Generation

Disc Bonus:
01 - The Express Train to Hell
02 - The Triumph of Trash Metal
03 - Ewolucja
04 - Mutacja
05 - Saltacjonizm
06 - Lotnisko 2010
07 - Sad Eyes Never Lie (Part 1)
08 - Owady
parte 1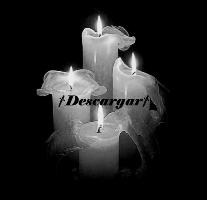 parte 2 y bonus tracks