Hola, despues de unas vacacioncitas regresamos a compartir mas musica con vosotros.
Mientras se realizaba la creación de la 5ta edición del famoso compilado "Endzeit Bunkertracks", el sello Alfa Matrix descubrió esta prometedora banda de Tallinn - Estonia. Luego de haber ganado la votación como "El mejor acto nuevo en ascenso" por sobre 700 DJ´s durante una competencia organizada por Alfa Matrix,

Freakangel

se unió al sello y comenzó a terminar su álbum debut el cual tomaría por asalto las pistas de baile. "The Faults Of Humanity" fue mezclado en Alemania en el renombrado X-FUSION Music Production Studio (Noisuf-X, X-Fusion, Suicide Commando, etc). El sonido de

Freakangel

es una mixtura de Aggrotech, Industrial y Dark Electro con toques de Industrial Rock. El proyecto se beneficia de la experiencia de los otros miembros de la banda, Dmitry I (cerebro detrás de Suicidal Romance), fr0zen (frontman de Cyclone B) y Art (ex guitarrista de Kamaloka). Este disco doble de edición limitada contiene remixes de bandas como Psy'aviah, C-Lekktor, Shiv-R, Kant Kino, Dolls of Pain, Centhron, etc
Como nota especial , son dos discos, en un solo lik de descarga. Disfrutenlo, un par de canciones fueron incluidas en el compilado obscure dance.
Grupo: Freakangel
Disco: The faults of humanity 2CDS
Genero: Hard EBM,Industrial, electrodark
Pais: Estonia
Año: 2010

track list cd1
01. Frailty
02. Gods Blind Game
03. My Darling Bullet
04. Crawling in the Dark
05. The Last White Dance
06. Curse. Forgive. Kill. Cure.
07. Together Against It
08. It's Not a Lovesong
09. Price For All of Us
10. Under Code
11. Finale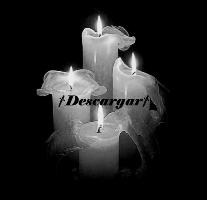 De igual manera los invitamos a que den una ojeada por nuestras paginas afiliadas, la mas reciente: OIDOS SORDOS nos comparte varias DISCOGRAFIAS de los maximos exponentes de varios generos.