HOLA A TODOS LOS VISITANTES DE TIERRA DE GOTICOS,
Les queremos agradecer que gracias a todos ustedes este blog a ido
creciendo a niveles inpensados, con su ayuda somos un blog muy
representativo de latinoamerica donde pueden encontrar musica de
todos los tipos , generos y de varios paises. Inclusive varios
grupos han encontrado en el blog una buena opcion para darse a
conocer y llegar a sus fans en cualquier parte del mundo
En esta ocacion les tenemos una exclusiva con uno de esos grandes
grupos que han depositado su confianza en este blog y que hoy
les quieren agradeder por su apoyo y preferencia, se trata de
LA SUPER BANDA CHILENA "THE FALLACY"
Disfrutenlo, es para ustedes!!!!!
Puedes descargar aqui parte de su segundo album: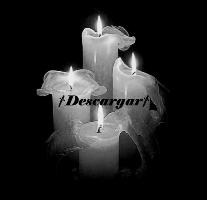 y aqui su primer album completo: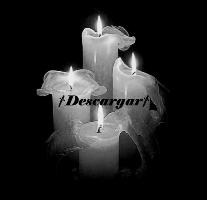 LES RECORDAMOS QUE EN LA COLUMNA DERECHA , AL FINAL
TENEMOS EL ENLACE A LA PAGINA OFICIAL DEL GRUPO.
The Fallacy esta trabajando ya en su proximo albúm y esperemos se de
una oportunidad para que vengan a Mexico a dar un exelente concierto.
Gracias THE FALLACY por hacer buena musica y compartirla con el mundo,
les deceamos lo mejor!!!!!!!